Getting to Taipei
There are two international airports in Northern Taipei, Taiwan Taoyuan International Airport and Taipei Songshan Airport, which is approximately 40 km and 5 km away from city center accordingly.
If you Arrive at Taoyuan International Airport


By Bus
Several city buses also serve this airport, providing frequent links to Taipei MRT. It usually takes 1 hour from airport to Taipei with single fare NT$150. Click here for more information.



By Taxi
Taxis are available outside the Arrival Hall for both terminals. To ensure the safety of passengers, only the taxis approved by the Aviation Police Bureau are permitted to operate. Taxi fare is based on the meter plus a 15% surcharge, highway tolls not included; a fare of NT $1,100 to NT$ 1,200 between the airport and Taipei is expected.



By THSR
The shuttle bus (Ubus) operates between terminal I, II and THSR Taoyuan Station daily between 6:30 to 21:30. It takes 20 minutes from Taoyuan station to Taipei station with fare of NT$ 160. Learn more about Ubus fare and timetable and THSR service, please visit: http://www.thsrc.com.tw/en/ticket/tic_guide.asp
If you Arrive at Taipei Songshan Airport


Taipei Songshan Airport is well equipped with various options for public transport. It can be reached easily by MRT, city bus, or taxi. Check the map below for more details.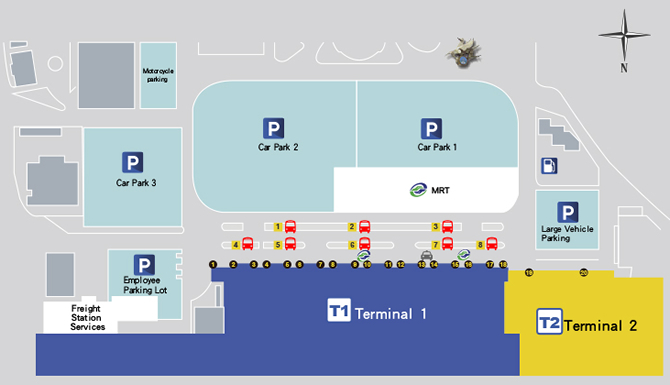 Getting to Congress Venue


By MRT
Take the Xinyi Line to Taipei 101/ World Trade Center Station. TICC is a short 5-mins walk from the station, via Exit #2. Find out more information about fare and travel time here.



By Bus
The city buses run from 6:00 till 23:00 daily. Check out GIS Trip Planner for bus routes, schedules and rates.



By Taxi
Taking taxis is one of the most flexible ways for visitors to get around in Taipei. Most of the taxi drivers can speak a bit English and better to keep the name of the hotel or destination in Chinese. All taxis are metered.



By Bicycle
YouBike is a sub-system of the MRT service. Visitors can easily rent the bicycle from one station and return at another. Payment can be made via EasyCard and major credit cards. See the instructions and start cycling!

Getting to Fleur De Chine Hotel, Sun Moon Lake
* Transportation will be provided (bus) from the Taipei International Convention Center (Venue of HUPO) to the Fleur de Chine Hotel (Venue of HPP Workshop Day & AOHUPO).
* Travel back to Taipei by high-speed train or bus should be arranged by each attendee.
* The congress organizer will provide the shuttle bus from Fleur de Chine Hotel to THSR Taichung Station. Please be advised there will be only one-way bus operated once on each route.
* The Shuttle Bus Schedule:
Date
Departure Time
Schedule
Sep. 21
18:00
TICC (HUPO congress venue) →
Fleur De Chine Hotel (HPP workshop day and AOHUPO Congress venue)
Sep. 22
15:30
HSR Taichung station → Fleur De Chine Hotel
Sep. 22
20:30
Fleur De Chine Hotel → HSR Taichung station
Sep. 23
17:45
Fleur De Chine Hotel → HSR Taichung station
If you arrive at Taoyuan International Airport



If you arrive at Taichung Airport